.............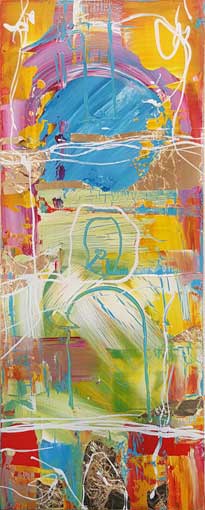 Temple is Golden 1 & 2
Acrylic and oil on canvas
These 2 measures 30cm x 76cm
I have now mounted one in this experimentle frame that I have hand painted with gold leaf and rough yellows.
The idea I wanted to achieve is for it to seem timeless, as though it have lived for centuries.
I love it!
I have been working on this new fresh style entitled my "Jewel Temple Series 2017" and delighted with the use of gold leaf within the freshness of the colours .
Inspired by my many visits to Temples and the culture in Thailand.
Acrylic with gold leaf on wooden box frame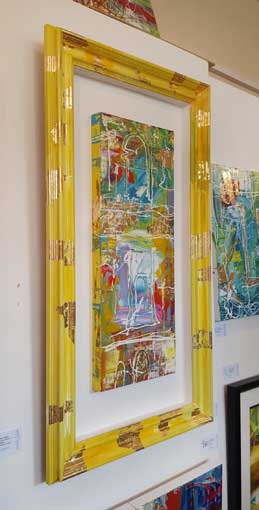 ...............