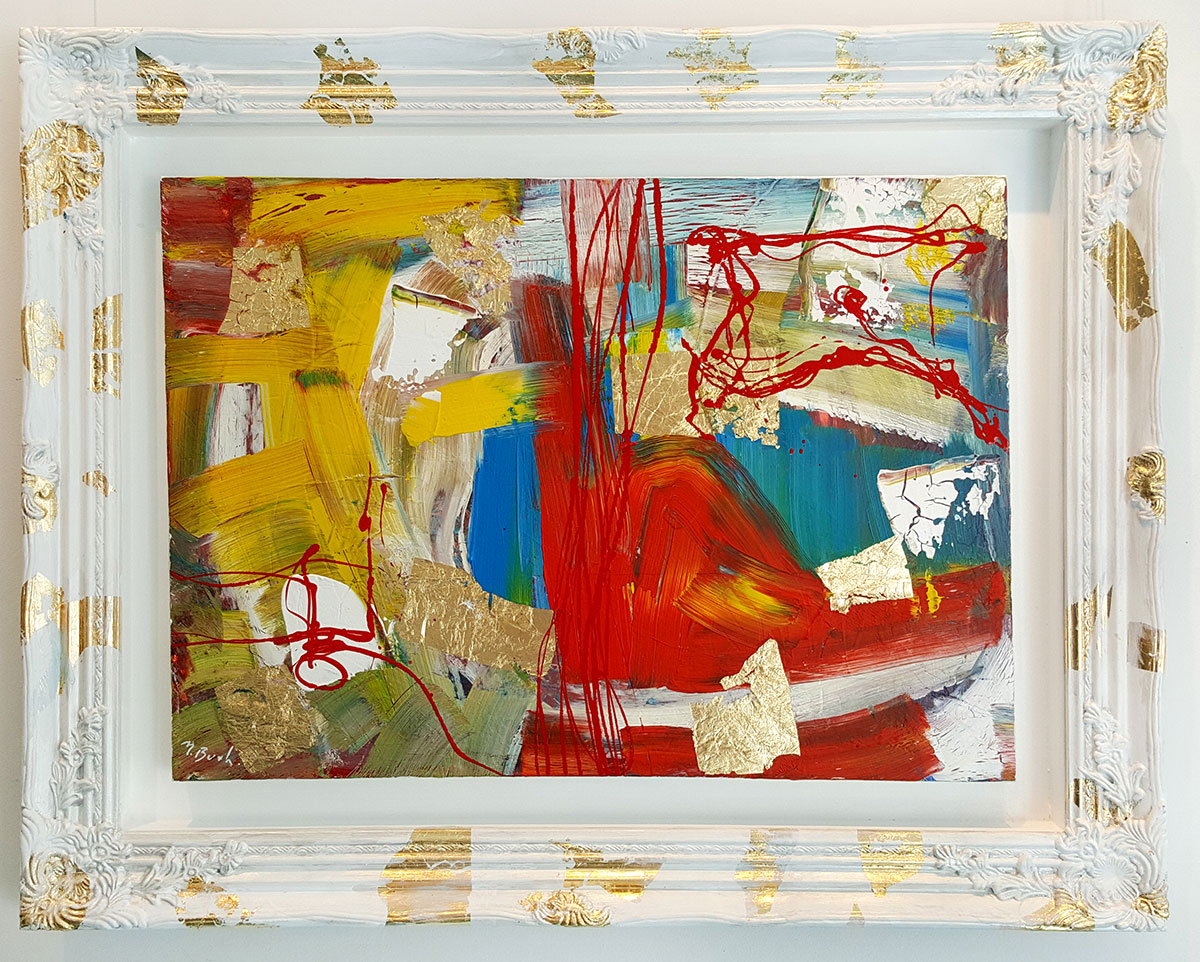 Temple in the Abstract
Acrylic, oil and gold leaf on canvas and mounted in this hand painted frame with gold leaf and pearl paint.
Measures 70cm x 50cm
On show at The Artizan Gallery until 23rd Sept 2017
Last few days so hope you can visit
I have been working on this new fresh style entitled my "Jewel Temple Series 2017" and delighted with the use of gold leaf within the freshness of the colours .
Inspired by my many visits to Temples and the culture in Thailand.